10 Apps You Should Download To Your New Smartphone in 2021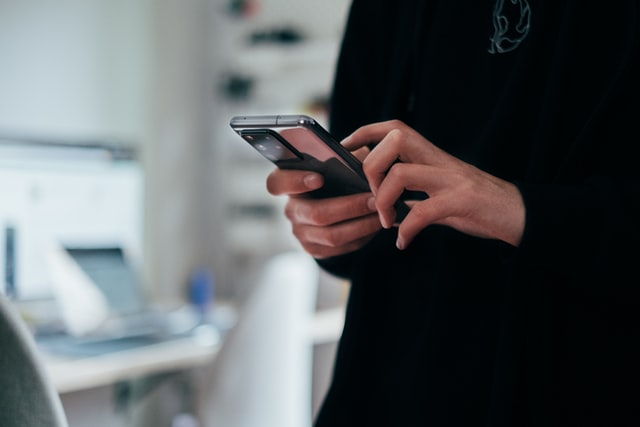 In 2021, the smartphone will be a ubiquitous part of everyday life. The future is bright for this device and it's about to get even brighter. Here are 10 apps you should download to your new phone in 2021.
Have you just unboxed your new smartphone, completed all of the necessary setups, and downloaded all of the necessary social networking applications such as Facebook, Instagram, and others? It's now time to load up your phone with some of the most useful and productive applications available on the PlayStore. We know you already have certain applications in mind, but we've compiled a list of apps that you may like having on your phone. As a result, we've compiled a list of ten applications that you should install on your new smartphone. Those applications that will meet your fundamental requirements, such as games, reading, and making your phone function better.
In 2021, the best free Android applications will be
This is a collection of excellent applications to install on your new smartphone to get it started and keep it clean, safe, and simple to use.
These applications have been hand-picked to make your life with your new phone a lot simpler. What's more, they're all completely free to download and use.
Pocket Casts is a podcast player that allows you to listen to podcasts on your phone.
Pocket Casts is the most powerful podcast platform, an app created by and for podcast listeners. Despite the fact that Android has its own podcast app, this one might be a suitable substitute. The podcast player offers advanced listening, searching, and discovery features. You can easily discover your new passion thanks to your hand-curated podcast suggestions, and you can watch your favorite programs without having to subscribe. NPR is the owner of Pocket Casts (Now sold to wordpress.com owner Automatic).
Dropbox
Dropbox is the second app we recommend you install on your new smartphone. Dropbox allows you to upload, move, and share files on the cloud with anybody. Backup and sync your documents, pictures, movies, and other data to cloud storage, and access them from any device, anywhere. It's also simple to share documents and transfer files—large or small—to family, friends, and coworkers thanks to sophisticated sharing capabilities. It's a cloud storage software that offers you additional storage space to automatically backup, upload, share, scan, and transfer data to the cloud. A simple backup and synchronization vault with secure access to your personal and shared data. You can now effortlessly organize and share family albums, video albums, and more with the assistance of.
The main disadvantage is that the free edition of this program only allows you to save 2GB of data. If you need more capacity, you can subscribe to premium plans, which start at $10 per month for 1TB of storage.
Plex: Now Streaming Free Movies & Live TV Shows
Plex is the second app we recommend you install on your new smartphone. It's a piece of software that allows you to immediately watch movies and TV programs, as well as 180+ channels of live TV, without the need for a membership. Plex allows you to watch live TV and free movies from any device. Watch movies from Crackle, Warner Brothers, MGM, Lionsgate, and other studios. Hundreds of full-length movies are available for free, including action films, anime films, horror films, children's films, dramas, comedy, documentaries, and much more. Plex's streaming services allow you to watch your favorite TV programs or discover new ones.
While you may broadcast files to other PCs for free, you'll need a $5 monthly Plex Pass membership to transmit them to your Android phone and circumvent file size restrictions. To prevent video buffering, you'll also need a strong Internet connection.
Edit and convert PDF files using Foxit PDF Reader.
If you're looking for a free PDF reader for your new smartphone, look no further. Take a look at Foxit PDF Reader Mobile. This is a simple PDF reader for Android smartphones that enables you to view and annotate PDF files while on the move. Although you don't require a membership for day-to-day basic usage, the free version of Foxit PDF Reader Mobile provides additional capabilities such as export PDF, edit PDF, and protect PDF, among others. It's one of the finest PDF readers available for Android. And you'll find it under the area of read, annotate, and share your PDFs with ease.
Cyberghost is a virtual private network.
A decent VPN software should be included in your list of applications to download to your new smartphone. Cyberghost VPN is one of the most safe and reliable VPN service providers.
Secure Core, a feature of Cyberghost VPN, attempts to protect users against traffic correlation attacks, as well as Forward Secrecy, which ensures that encrypted traffic cannot be intercepted and decoded later if the encryption key from a previous session is stolen. To the user traffic encryption, they encrypted all of their traffic using AES-256. The program also provides a variety of VPN protocols to select from, including IPSec, L2TP / IPSec, PPTP, and OpenVPN, depending on the platform. CyberGhost is a reliable and secure VPN service. CyberGhost is a popular VPN service with over 36 million customers worldwide. You may also use Express VPN or Nord VPN as a better option.
Snapseed
One of the first applications you should download to your new smartphone is a picture editing software. Snapseed is unquestionably one of the finest picture editing applications available. This was purchased by Google a few years ago. In this area, the app has evolved into a sophisticated picture editor. It supports RAW pictures, which is a huge plus for photographers. With a range of sliders and one-touch enhance tools, you may fine-tune the picture. If you're like it, there are also some filters. For how strong it is, it seems to be light and simple. It's also one of the few free picture editing applications that doesn't include advertising or in-app purchases. For picture editing, this is the one we'd suggest first.
Skype
Everyone needs a decent video conferencing software for their new smartphone, therefore we suggest Skype. While many smartphones come with their own video conferencing app, Skype is an excellent option. For a long time, Skype has been on the list of top video chat applications. Microsoft's solution has a generous 50-person capacity and is completely free. If you have special requirements, such as mobile screen sharing or live transcription and translation, Skype can accommodate you. For Android users, it is one of the finest facetime applications.
AccuWeather
AccuWeather
Spotify
Many smartphone users claim that music is their way of life, so how could we not include it in our list of the top 10 applications you should download to your new phone? We suggest that you use Spotify since it is the finest music streaming program available. Spotify is one of the most popular free music applications ever, and it's excellent for streaming music (although it has ads). It has a large library, selected stations and playlists, as well as the option to build your own stations and playlists. Although the free version of Spotify isn't as feature-rich as the premium version ($9.99-$14.99 a month), there are still lots of things to enjoy about it.
Clue
As we previously said, the top 10 applications you should download to your new smartphone will make your life simpler, and Clue is one of them. Clue is a period calendar, fertility tracker, and cycle tracker that adjusts to you and your specific cycle: the more you monitor, the more you learn, and the more you begin to live in harmony with your biology. Clue is a menstruation calendar, ovulation app, and pregnancy tracker that helps you take charge of your reproductive health. It also allows you to create reminders so that you are never caught off guard by a period.
Here's where you can get a NordVPN discount.
So that concludes our list of the top ten applications to install on your new smartphone. Any ideas you have for us may be put in the comment area, or you can also contact us. Please do not hesitate to contact us if you have any questions.
Also read:
The new apps 2020 is a list of 10 apps that will be available on the market in 2021.
Frequently Asked Questions
What are the best apps of 2021?
The best apps of 2021 are currently unknown.
What apps should I download on my new phone?
You should download apps that are available on both the Google Play Store and Apples App Store.
What should I install on my new smartphone?
The most important thing to install on your new smartphone is a good antivirus.
Related Tags
new apps 2021
best free android apps 2021
top 50 mobile apps
top 10 must-have android apps
best apps 2020
About Author