AT&T Missed a Few AT&T TV Cons, We Decided to Help Out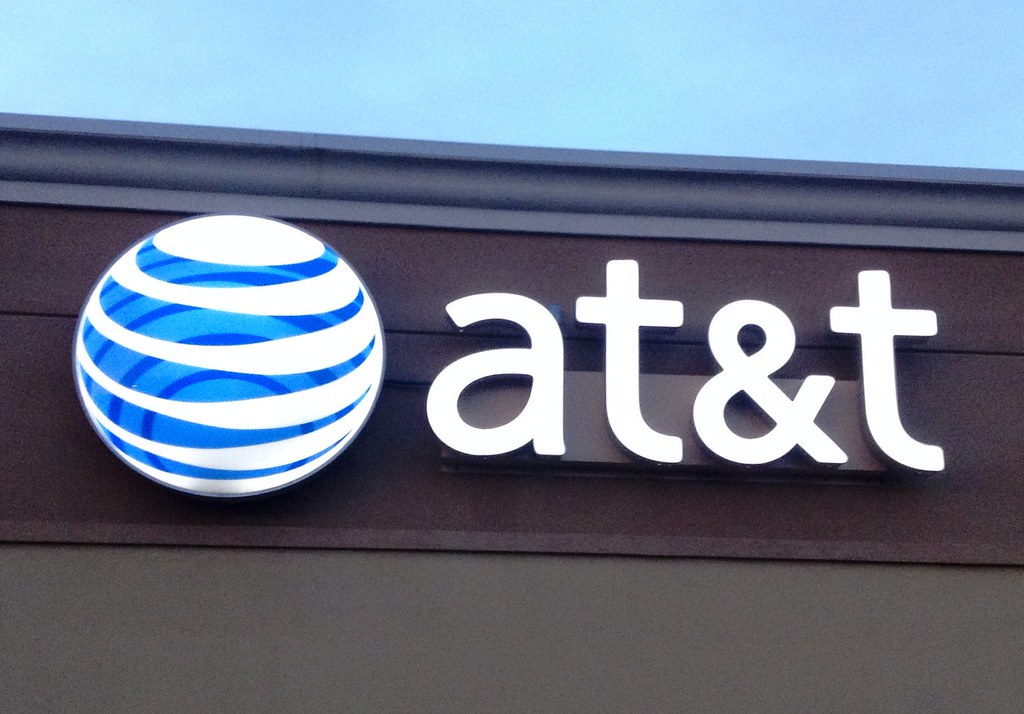 I've been dealing with AT&T for years now. I have the basics set up to use my phone as a hotspot, but it doesn't work quite right when picking up. After repeatedly contacting customer service and waiting on hold for hours at a time, I decided to take matters into my own hands. We are about to release our list of issues that were missed by this company!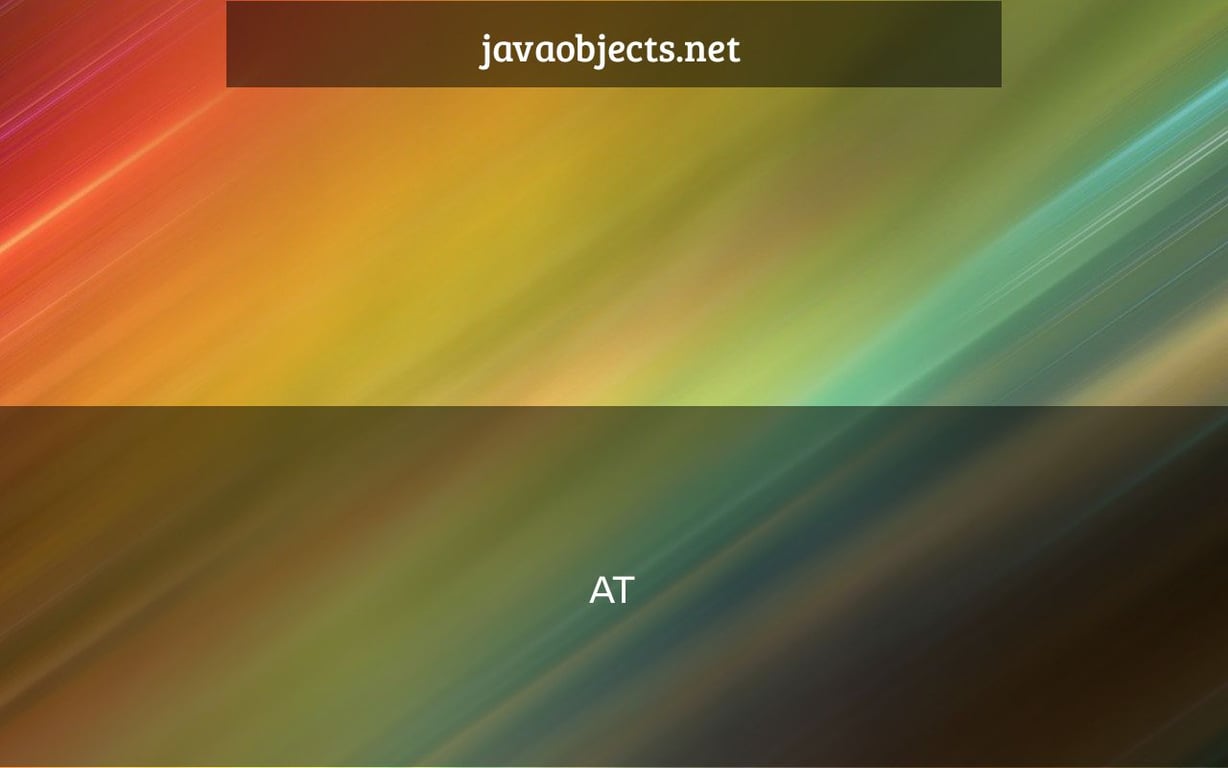 AT&T recently sent a Tweet outlining the benefits and drawbacks of AT&T TV. However, it seems that the corporation overlooked a few disadvantages. Because these things do happen, we felt it was only appropriate to provide a hand by filling in some of the gaps for AT&T. After all, we're sure the corporation wants customers to know all there is to know about its new service before they join up.
It's apparent how these things happen, and as AT&T pointed out in a tweet, "the pros column writes itself." It's really a pity that the disadvantages of using AT&T couldn't write themselves — or even be written by someone. Here's the original Tweet with the (mostly) filled pros and cons chart for reference.
As you can see, AT&T emphasizes how their service includes "all of your entertainment in one spot." AT&T is referring to the set-top box that comes with the company's new TV package. A voice control, live TV and sports, 500 hours of cloud DVR, and the ability to view on other devices, such as a smartphone, round out the benefits.
Cons of AT&T TV
However, AT&T neglected to say anything more than "your friends may miss you" on the disadvantages list. So here's a list of the additional drawbacks we're sure AT&T intended to mention but didn't.
Agreements for two years
AT&T TV is not about customer control or the elimination of long-term obligations, as live TV streaming providers are. Instead, customers will be asked to sign a 24-month contract. That's a lot longer than the average one-month subscription for live TV streaming providers.
In the second year, the price rises.
In the world of live TV streaming, price hikes are nothing new, and almost every provider had at least one raise in 2019. As a result, the assumption that AT&T TV's price would rise at some time is not surprising. However, whereas most services increase by $5 or $10 each time a price increase is implemented, AT&T TV's price increase has yet to be verified, but it is expected to be substantially more. The company's "Entertainment" package, for example, starts at $49.99 per month and climbs to $93 per month after the first year. This is the entry-level strategy.
To be clear, they aren't exactly price rises since the higher rates are standard. During the first year, AT&T TV is just giving a lower monthly rate. As a consequence, "crazy costly plans" rather than "price rise in the second year" could have been a more appropriate title for this section, but the ultimate effect is the same.
Fee for early termination
Because most live TV streaming services operate on a no-commitment basis, canceling a subscription is as simple as pressing the "cancel subscription" button. When people pay for a month's worth of service in advance, they usually have access to it for the rest of the month and then they're done.
AT&T TV customers, on the other hand, have signed a two-year contract and will be charged an early termination fee if they want to quit. Because AT&T charges a flat $15 per month for each month remaining in the contract, the amount will vary depending on how long is left in the contract. New customers, for example, have fourteen days to cancel for free; otherwise, a cancellation in the first month would cost $360.
In this helpful chart supplied by AT&T, you can see how the fee is divided down each month.
Fees for taxes and RSNs
RSNs have been in the news a lot lately, owing to the fact that many live TV streaming providers are removing them to save money. It's wonderful that they're accessible via AT&T TV in this regard. Furthermore, many users to other live TV streaming providers would almost certainly (happy) pay an extra amount to preserve access to some RSNs. Taxes, on the other hand, are taxes.
However, since AT&T does not provide RSNs as an alternative, and because the service will be more costly in the second year, any extra charges are a negative.
A TV set-top box from AT&T is needed.
Another disadvantage that AT&T overlooked is the fact that their new set-top box is not optional. Subscribers will be required to have at least one of these boxes, even if they can access the service via other devices. This isn't ideal, given that customers obviously want to choose their own equipment and platform.
Furthermore, despite the greater total monthly cost, this is not a free box. A fee will be charged to subscribers who do not return the gadget within 14 days after canceling. The cost of a set-top box is now $120.
Last but not least
For many users, AT&T TV will be a perfect service since it allows them to preserve a TV experience comparable to cable and satellite services while still providing all of the advantages of a streaming platform without any of the drawbacks.
AT&T TV, on the other hand, is unlikely to be the first option for people who have embraced cord cutting, long contracts, corporate hardware requirements, price spikes in the second year, as well as other taxes and penalties.
There have been some hints lately that AT&T would rename its AT&T TV service as DirecTV Stream, and now, courtesy to third-party sellers, more evidence seems to be emerging, including what appears to be the logo and one of the primary phrases for the live TV service's new appearance. While it is still unknown if AT&T TV will ultimately become DirecTV Stream, all signs point to a name change in the near future.
References to the DirecTV Stream brand were recently spotted on the AT&T website after it began as DirecTV Now and subsequently transitioned to AT&T TV Now before being absorbed by AT&T TV. While most of those mentions were found in cached sites, DirecTV registered a "DirecTV Stream" trademark with the USPTO late last year, just before AT&T announced it was spinning off its multiple TV companies into a new entity called New DirecTV.
There are now even more signs pointing to a name change from AT&T TV to DirecTV Stream. According to Streaming Clarity, at least one "AT&T Preferred Dealer" is already promoting DirecTV Stream. It's also worth noting that the page's URL is for AT&T TV, implying that this isn't just a new DirecTV service, but a replacement for AT&T TV.
Furthermore, the same third-party reseller's DirecTV Stream marketing materials have a "bring your TV together" DirecTV Stream motto. This phrase is noteworthy since AT&T Intellectual Property II, LP, an AT&T-owned entity, registered a "Get Your TV Together" trademark with the USPTO in April of this year. The notion here is that when DirecTV Stream becomes widely accessible, the tagline "get your TV together" will be employed.
For your information, several additional trademarks have recently been filed that seem to be relevant to the service based on the filing categories, application date, and other factors. "Beam it or stream it" (USPTO) and "Too good for your own good" (USPTO) are two examples (USPTO). However, they do not seem to be as closely related to DirecTV Stream as 'bring your TV together.'
Aside from the name, not much has changed.
Entertainment, Choice, Ultimate, and Premier are the available "choose your DIRECTV STREAM bundle" choices. These are the same AT&T TV plans that are presently available, with the same number and variety of channels, as well as the same extra subscription advantages and costs.
In reality, the only alteration seems to be a move from AT&T TV to DirecTV Stream, which is comparable to earlier internet references. According to the information available thus far, DirecTV Stream users should anticipate a similar experience to AT&T TV, right down to device compatibility. In that vein, AT&T presently sells its own streaming gadget, which looks to be undergoing the same rebranding process.
The gadget will be known as "DIRECTV STREAM Device," similar to how AT&T refers to their "AT&T TV Streaming Device" (or "AT&T TV Stream"). Subscribers will be able to add it to their plan for $5 per month on a 24-month commitment, or buy it outright for $120. AT&T presently charges the same pricing for its AT&T TV Streaming device.
With the probable logo (seen at the top of this page), the "bring your TV together" remarks and filing, and the latest references that have been found on the AT&T website, an AT&T TV redesign appears more plausible. With at least one third-party reseller already promoting DirecTV Stream, the rebrand may not be far off.
Update 05/30: AT&T has begun sending emails to impacted HBO Max customers informing them of the problem.
According to AT&T's email, a billing issue led grandfathered HBO users' fees to rise from $5 to $14.99 per month due to a billing error. Although the corporation is aware of the problem, the email goes on to suggest that it might take up to three billing cycles for it to be resolved and the price decreased back to $5 per month.
In the meanwhile, AT&T claims it would credit impacted clients $9.99 each month to guarantee they only pay $5 per month for the service. These credits will most likely remain until the system fault is fixed. AT&T said it will provide refunds to the payment method on file to individuals who have already paid $14.99 per month for HBO Max.
Here's the whole AT&T TV NOW HBO Max email:
Reddit is the source of this information./confused megabyte
Whether you were impacted by the HBO Max problem, you should check your email to see if you got the email. Whether this is not the case, check your billing account to verify if the $9.99 credit was applied. If no email or credit appears on the account during the following several days, it may be worth contacting AT&T directly.
---
Customers with AT&T TV NOW who are also $5 grandfathered HBO members have reported a $10 increase in their monthly bill, which is thought to be tied to HBO Max. It's unclear if this is a one-time glitch or a sign that many of the service's early customers may lose access to another DIRECTV NOW period discount.
When DIRECTV NOW first arrived in 2016, AT&T gave its customers the option of adding HBO to their subscription for $5 per month, a savings of $10 over the standard $14.99 per month. Simultaneously, the corporation was selling its 'Go Big' plan for $35 per month, a significant savings over its regular pricing. For those early members who coupled Go Big with HBO promos, the total outcome was a superb bundle at a reasonable price.
Despite the fact that DIRECTV NOW is no longer available, and all original members have faced price rises over the years, they have been allowed to maintain their HBO subscription at the $5 price. However, numerous users have reported that their HBO subscription has been increased to $15 per month, which is a $10 increase.
The problem seems to be related to the debut of HBO Max. According to the comments on this Reddit post (and this one), AT&T has automatically moved all grandfathered HBO customers to HBO Max. Although this is a subscriber upgrade, AT&T has been doing this for many current HBO members, since the normal HBO and HBO Max are both cost the same.
Those same consumers, on the other hand, claim that their bills have altered to reflect HBO Max's current pricing, rather than the significantly reduced promotion price they were paying for ordinary HBO subscription.
It's possible that this is a bug, but it's also possible that it isn't.
Some of those impacted have contacted AT&T to find out what's going on. Those who have found AT&T helpful have been advised that the $5 promotional pricing was a mistake and that it would be restored.
dewbertdc/Reddit/dewbertdc/Reddit/dewbertdc/Redd
However, other people claim that AT&T has refused to lower the price, implying that they would now be charged $15 per month for HBO Max access. There have also been situations when AT&T has offered a one-time $10 discount. They are effectively being given HBO Max for $5 for one month, after which they will be forced to pay $15 per month if they continue with the HBO Max membership.
Magnetbox/Reddit is the source of this information.
As a result of all of this, AT&T TV NOW users who have HBO locked in at $5 per month are getting a mixed answer when they attempt to resolve the issue. Which makes figuring out precisely what's going on much more challenging. If it's a problem, all impacted accounts should get a price cut in the near future, but it doesn't explain why AT&T TV NOW customers are getting different statements from reps.
In the meanwhile, any grandfathered $5 HBO members, or anybody who previously had an HBO discount, should check their accounts for a price rise and, if so, contact AT&T to see if it may be cut again.
Source: Reddit
Smart TVs, streaming players, smartphones, tablets, and other platforms and devices are all compatible with AT&T TV. There are, however, certain limits and popular platforms that have yet to be included. Knowing which devices can access AT&T's live TV service ahead of time might assist ensure that there are no problems viewing live TV channels or on-demand material. This is especially relevant given the high cost of AT&T TV services.
AT&T TV has undergone many rebrandings in recent years. Changing its name from DirecTV Now to AT&T TV Now, and then merging with AT&T TV. As a result, the service has made a number of modifications to membership fees as well as the channels included in those plans. AT&T TV now provides a few various plans, the lowest of which is the 'Entertainment' package, which costs $69.99 per month.
AT&T TV is one of the more costly alternatives at this pricing, but the channel list may appeal to certain customers more than Hulu Live TV, Sling TV, or YouTube TV. However, the price and channels should only be important if the service includes compatibility for the devices that the family currently owns.
AT&T TV is available on a variety of platforms and devices.
Overall, AT&T TV supports a large range of devices, so customers should have no trouble getting the service on many of their household gadgets. However, there are several drawbacks, the most noteworthy of which being Android Television (Android TV). Owners of Android TV-enabled devices will find it impossible to download and watch AT&T TV as a result of this. The company's own Player for AT&T TV, which runs on the Android TV platform, is an interesting exception.
Devices that work with AT&T TV include:
Amazon Fire TV is a streaming media player from Amazon (various models)
Smart TVs with Amazon Fire TV Edition
Android devices include phones and tablets.
Apple's iPhone, iPad, and Apple's iPod Touch are among the most popular mobile devices.
Apple TV
AT&T TV player
Chrome is a web browser.
Chromecast
Built-in TVs with Chromecast
Roku devices (select models)
Smart TVs with Roku
Smart Soundbar Roku
Safari is a web browser.
Samsung televisions (select models)
Although there is a diverse device compatibility list, certain major platforms and devices are absent, limiting AT&T TV users' choices.
AT&T TV compatibility is absent from a number of popular devices:
Android TV
LG smart televisions
Smart TVs from Vizio
PlayStation 4 and PlayStation 5 are Sony's latest consoles.
Xbox gaming consoles from Microsoft
Using a smart TV to watch AT&T TV
There are choices for individuals who want to watch AT&T TV on a smart TV without the need for any extra devices or gear. When it comes to AT&T TV set-top box compatibility, this is one of the most restricted product categories.
Smart TVs that work with AT&T TV:
Smart TV with Fire TV edition (2nd-gen and higher)
Built-in TV with Chromecast (select models)
Roku is a streaming media player (6000X, 7000X, A000X, C000X, C000GB)
Samsung TVs from 2017 to 2020 (select models)
Owners of LG or Vizio smart TVs will have a hard time downloading and accessing AT&T TV without the use of a third-party device, since Samsung is presently the only dedicated smart TV manufacturer having direct AT&T TV access. Even yet, Samsung's smart TV compatibility is limited to models released in 2017.
Basically, a current Samsung model or one powered by Fire TV or Roku are the best alternatives for streaming AT&T TV on a smart TV.
Fire TV Edition smart TVs that work with AT&T TV:
Roku smart TVs that work with AT&T TV:
Element
JVC
Hitachi
Hisense
Insignia
Philips
RCA
Sharp
TCL
Using Fire TV to watch AT&T TV
If your smart TV doesn't have automatic compatibility, you may view on a specialized streaming device such a Fire TV device. In general, AT&T TV offers decent support for Amazon's device portfolio, with the AT&T TV app available for download from the Amazon App Store on most Fire TV players and sticks. The first-generation Fire TV devices are the only exception.
Fire TV devices that work with AT&T TV include:
Lite version of the Amazon Fire TV Stick
Fire TV Stick
4K Fire TV Stick
Cube Amazon Fire TV
Using Roku to watch AT&T TV
Roku devices and sticks, like Fire TV, are another alternative for individuals who want to watch AT&T TV on a second device. Similar to Fire TV, most Roku devices that are compatible with AT&T TV have no serious concerns.
Roku devices that work with AT&T TV include:
The Roku Streaming Stick is a device that allows you to watch movies and TV (3500X, 3600X, 3800X)
Roku Streaming Stick+++++++++++++++ (3810X, 3811X)
Roku Express is a streaming media player that allows you to (3700X, 3900X, 3930X)
Roku Express+ is a streaming media player that allows you to watch (3710X, 3910X, 3931X)
Premiere on Roku (3920X, 4620X)
Premiere+ on Roku (3921X, 4630X)
Roku XXXXXXXXXX (4640X, 4660X, 4661X, 4670X)
LT Roku (2700X)
1 SE Roku (2710X)
Roku 2 is the second generation of Roku (2720X, 4210X)
3rd-generation Roku (4200X, 4230X)
4th generation Roku (4400X)
Roku TVs that aren't 4K (5000X, 8000X)
Roku 4K TV (6000X, 7000X, A000X, C000X, C000GB)
Smart Soundbar Roku (9100X)
Using alternative streaming players to watch AT&T TV
If Amazon Fire TV or Roku aren't an option, there are a few more streaming devices to consider. AT&T TV customers, on the other hand, have certain restrictions on which non-Fire TV and Roku devices they may watch on.
Players compatible with AT&T TV that aren't listed above:
AT&T TV device
Apple TV is a device that allows you to watch (4th-gen)
Streaming devices based on Google's platform are unable to download the AT&T TV app due to a lack of universal support for the platform.
AT&T TV does not support the following Android TV players:
AirTV
Google TV with Chromecast
4K Jetstream
Shield TV and Shield TV Pro from Nvidia
Xiaomi Mi Box and Mi Box S are two models of Xiaomi's Mi Box.
There are more ways to watch AT&T TV now.
Consumers may watch AT&T TV on their smartphone or tablet, or via a web browser, if they don't have access to a smart TV or specialized streaming device.
Additional AT&T TV-compatible devices include:
Android devices include phones and tablets (Android 5.0 and higher)
iPhone is an Apple product (iOS 11 and higher)
Apple's iPad is a tablet computer that is (iOS 11 and higher)
iPod Touch
Chrome is a web browser developed by Google (version 58 and higher)
Safari (version 13+ is recommended) is a web browser that allows you to browse the internet.
Chromecast is a device that allows you to cast (2nd generation and higher)
AT&T TV is currently not compatible with gaming consoles. As a result, popular Sony and Microsoft models will not be able to broadcast live TV or on-demand content to users.
AT&T TV is not compatible with the following game consoles:
PlayStation 4 (Sony)
PlayStation 5 (Sony)
Xbox One (Microsoft)
Xbox One X (Microsoft)
Xbox Series S by Microsoft
Summary of AT&T TV's supported devices
AT&T TV may be seen on a variety of devices, including smartphones, tablets, streaming players, smart TVs, and more. With the exception of the company's own player, which runs on a modified version of the platform, Android TV is noticeably absent. Samsung and TVs powered by Fire TV or Roku are the most popular smart TVs. The scenario is basically the same for streaming devices and sticks, with the best alternatives being Fire TV and Roku players.
It's worth remembering that device support lists are never complete, and new devices are often added. As a result, even though your desired device does not presently support AT&T TV, this might change in the future.
More information may be found at AT&T TV: How Many Devices Can Stream at the Same Time.
Peacock from Comcast is one of the most recent streaming options available. If you've already tried it out and decided it's not for you, here's how to make adjustments to your Peacock account, including how to cancel a paid membership totally.
Peacock soft debuted for Comcast Xfinity subscribers on April 15, 2020, with a full countrywide launch on July 15. The ad-supported version of the streaming service, which includes originals, movies, TV series, and more from NBCUniversal, costs $4.99 per month. For $5 extra, subscribers may switch to the Premium Plus ad-free version, bringing the monthly cost to $9.99. Comcast subscribers, on the other hand, get the ad-supported version for free and may switch to the ad-free version for $5 per month.
While signing up for Peacock is very simple, the alternatives for canceling a membership are a bit more difficult to find, but they are available if you know where to search. To begin, follow these steps if you just want to make modifications to your account, such as upgrading to the premium ad-free version or downgrading to the ad-supported one.
How can I modify my Peacock subscription?
The TV app does not presently allow you to make changes to your Peacock account. Current customers will instead have to make modifications on the service's main website.
This may be accomplished by following these steps:
Peacock's webpage may be found here.
Sign in
In the top-right corner, click the profile symbol.
"Account" is the option to choose.
In the "Your Plan" section, click "Change Plan."
Subscribers may then make a variety of adjustments to their Peacock membership, such as upgrading or downgrading from the Premium or Premium Plus plan, as well as altering payment details.
How can I terminate my Peacock membership?
Subscribers may terminate their peacock membership using the same basic steps as mentioned.
To cancel your Peacock subscription, follow these steps:
Peacock's webpage may be found here.
Sign in
In the top-right corner, click the profile symbol.
"Account" is the option to choose.
Under "Your Plan," choose "Change Plan."
Select "Peacock Free" from the drop-down menu.
Select "Change Plan" from the drop-down menu.
If the option to cancel the plan isn't available, there is another method to cancel your subscription: go to the website's support area.
Peacock's assistance section may be found here.
Select "Plans & Payments" from the drop-down menu.
Select "Cancel Plan" from the drop-down menu.
"Cancel" must be confirmed.
Please log in (if not already signed in)
To complete the cancelling procedure, follow the on-page instructions.
Peacock subscribers may also use the button below to go straight to the "Cancel Plan" page and proceed to step 4 as described above.
Changes to Peacock subscriptions for Xfinity subscribers
Regardless of whether you are a Comcast Xfinity user or not, the methods above should work in most cases. However, since these customers are not paid for the ad-supported version, they may discover that even after canceling, they still have access to it. For example, those users may discover that following the aforementioned cancellation instructions only cancels a paid Premium+ membership.
While it may not be handy for individuals who have no plans to use the service in the future, Peacock points out that there are no charges associated with having access, and therefore having access will not affect your monthly payment.
If you are a qualifying Xfinity customer, you will continue to enjoy free access to Peacock Premium.
Peacock
If you are unable to cancel the free membership, double-check that you are not being charged anything for Peacock.
To check your account for Peacock charges, follow these steps:
Peacock's webpage may be found here.
In the upper right-hand corner, click the profile symbol.
Select "Sign In" from the drop-down menu.
Click the profile button once more.
Select "Plans & Payment" from the drop-down menu.
Select "View Payment History" from the drop-down menu.
How often do you tune in to Peacock?
One of the advantages of Peacock, or any other streaming service for that matter, is that there is no commitment or obligation. Viewers subscribe on a monthly basis and pay in advance for the next month. As a result, subscribers to any service, including Peacock, may terminate their membership at any time without penalty and keep access for the balance of the current paying cycle, as well as resume it anytime they like.
As a result, regardless of whether you enjoy the Peacock streaming service or not, if you are paying for a membership and are not using it often enough, it is worth considering canceling the subscription for the time being and spending the money on something you will watch. In this way, the cancellation might be seen as a pause in Peacock until you are ready to watch it again.
If you use this halting strategy to any active subscriptions, you'll guarantee that you're only paying for the services you're utilizing.
Watch This Video-
About Author