Install WhatsApp on Windows PC with BlueStacks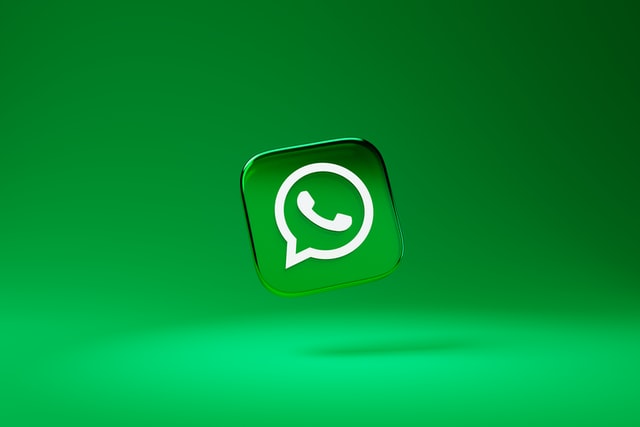 WhatsApp is an instant messaging app that allows users to send text messages, share photos, videos, and voice calls. The app is available for Android devices but can also be downloaded on Windows PC with the help of a third-party program called BlueStacks.
The download bluestacks is a tool that allows users to install WhatsApp on their Windows PC.
Anyone with an iPhone, Android, Blackberry, or Windows Phone is familiar with, and hopefully utilizes, the WhatsApp instant messaging service, which enables you to send free messages to friends and any contact in your address book (who also uses Whatsapp) via the Internet. As previously stated in a previous post on WhatsApp's free messaging between mobile phones, this software is rapidly replacing traditional SMS since it is both free and highly useful. Because it is connected to a cellphone number rather than an email address, it can only be used on a compatible mobile device. UPDATE: You may now use any computer to talk on Whatsapp through the web, and there is now an official Whatsapp chat application for PC and Mac. Those who do not have an iPhone or an Android phone, a Blackberry, a Nokia s60 phone, or a Windows Phone and are unable to use this program to send and receive messages may still use WhatsApp from a Windows PC using the Bluestacks Android emulator. Bluestacks, as previously said, enables you to use Android apps (Apk) on Windows and Mac. While it is currently restricted on Mac, BlueStacks for Windows enables you to have an Android phone on your computer and download and install different apps and games. All are supported, including Whatsapp (until Bluestacks Pro is released, at which point it may be paid for), although with certain limitations.
After you've downloaded and installed BlueStacks on your Windows PC, you'll be able to access the Android interface, which will seem just like the main screen of a tablet or smartphone, with the exception that you won't be able to make phone calls or send SMS. However, there is a search box that can be used to locate and install the different market apps. As a result, it's extremely easy to download WhatsApp for free and update it from Google Play if the notice shows at the top. You may alternatively get the apk installation file from the official website, save it to any folder, right-click on it, and choose Bluestacks to install it.
Once the app is installed, open it by clicking on the WhatsApp icon, accepting the terms of service, and entering your phone number. The number should be checked, and you should get an SMS on your phone (which may or may not be an Android) that will be written to the program after a time. If the waiting period has expired and you have not received a confirmation message, you may confirm by getting a phone call. After authentication, you may use Whatsapp and communicate with friends on your computer just as you would on an iPhone or other compatible smartphone.
Whatsapp on PC does not synchronize with the same program installed on other phones, therefore you won't be able to view the history of messages sent and received in the past. Furthermore, since Bluestacks does not support the phonebook, it will be required to manually add contacts by entering the phone number with which the friend has registered on the top-left button (near the left arrow).
There is one exception for individuals who currently use Whatsapp on their cell phone. Because this program can only be used on one platform at a time for each individual, if you are currently using it on your smartphone, it will be disconnected. If you use WhatsApp on your PC, you should disconnect your phone from the Internet so that WhatsApp on your phone does not continue to function. It may be required to double-check the phone number in order to restart the app.
The bluestacks download for pc is a free app that allows users to install WhatsApp on their Windows PC.
Frequently Asked Questions
Can I run WhatsApp on BlueStacks?
Unfortunately, WhatsApp is not available on BlueStacks.
Can I use WhatsApp on PC without phone?
No, you cannot use WhatsApp on PC without phone.
How can I use WhatsApp on PC with emulator?
You can use the official WhatsApp client on PC.
Related Tags
bluestacks whatsapp download
bluestacks 4
is bluestacks safe
bluestacks whatsapp windows 10
bluestacks for windows 7
About Author