CISA's Role In Future Government Hacking Cases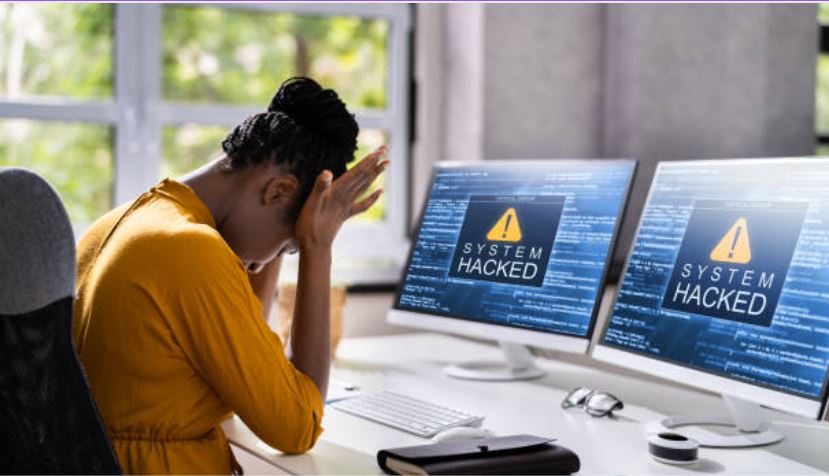 The Cybersecurity and Infrastructure Security Agency (CISA) plays a vital role in preventing future government hacking cases. This was recently highlighted when multiple government hacking groups were discovered to have had 'long-term' access to a defense contractor.
This article will explore CISA's role in future government hacking cases, focusing on its prevention and detection capabilities.
Definition of CISA (Cybersecurity and Infrastructure Security Agency)
The Cybersecurity and Infrastructure Security Agency (CISA) is a governmental organization within the United States Department of Homeland Security (DHS). CISA was created in November 2018 to help protect the nation's critical infrastructure from cyber threats and mitigate cyber attack risks.
CISA combines the powers of multiple organizations into a centralized organization that can identify and respond to global cybersecurity threats more quickly than ever before. CISA is led by a director who advises DHS leadership in cybersecurity, trusted internet connections, physical security, supply chain risk management, public safety communication systems and other core security functions.
In addition to advising DHS leadership, CISA works with government partners to provide technical assistance and expertise when needed. CISA also has investigative authority to investigate suspected threats from malicious actors on digital networks or physical devices.
Specifically, CISA is critical in investigating government hacking or threats posed by advanced persistent threat (APT) actors. CISA's computer forensic experts work with law enforcement agencies such as the FBI or Department of Justice (DOJ) when government hacking cases arise or are discovered in the wild. By bringing its broad cybersecurity expertise, specialized investigation capabilities and unified investigative approach to bear during these investigations, CISA helps protect the American people against threats posed by malicious actors.
Overview of cyber-attacks on government networks
Cyber-attacks on government networks are becoming increasingly common, and government organizations of all sizes risk losing sensitive information to malicious actors. As a result, many governments, such as the United States' Cybersecurity and Infrastructure Security Agency (CISA), have established teams dedicated to responding to cyber threats.
CISA aims to safeguard America's critical infrastructure from threats through collaboration with public and private sector partners. It provides resources ranging from awareness campaigns and network protection tools to incident response guidance and cyber-attack investigation support. CISA also liaises with other law enforcement entities in investigating cyber-attacks against governmental systems.
In addition, CISA works with partners in the private sector and international organizations to share threat intelligence, best practices, and lessons learned. By doing so, CISA helps ensure that government organizations know current threats to better protect their critical systems from future attacks.
Recently it was revealed that multiple foreign government hacking groups had long-term access to the defense company SolarWinds' internal networks before a major breach revealed in December 2020. Similar cases of government hacking will likely continue to arise, making it imperative for all levels of government – Federal, State and Local –to stay informed about current threats through organizations like CISA so they can respond more effectively if an incident were ever to occur.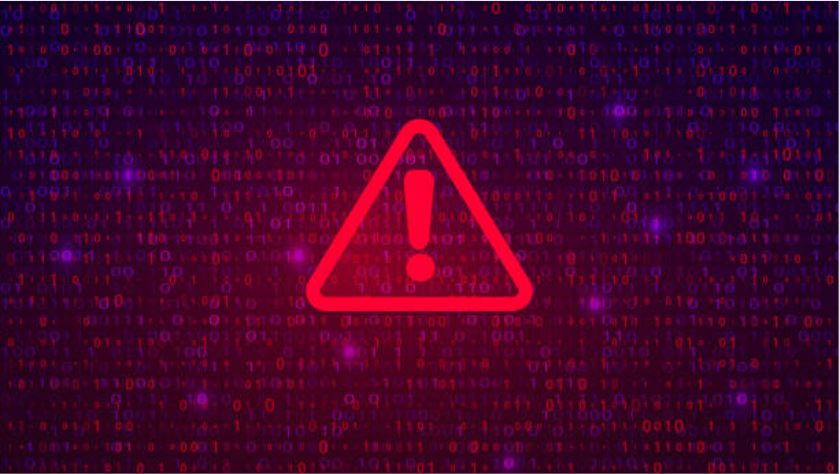 CISA's Role in Government Hacking Cases
The Cybersecurity and Infrastructure Security Agency (CISA) has become the primary agency responsible for responding to and preventing cyberattacks on the US government. However, CISA has recently come under scrutiny after reports emerged of multiple government hacking groups having long-term access to a major defense contractor. This has raised questions about how CISA will handle future government hacking cases.
This article will explore CISA's role in government hacking cases and how it might change.
CISA's role in identifying and mitigating cyber-attacks
The Cybersecurity and Infrastructure Security Agency (CISA) plays an important role in identifying, responding to, and mitigating cyber-attacks. CISA works with all levels of government, government contractors, and the private sector to provide internet and technology resources assessments. In addition, CISA engages in cyber threat analysis and provides incident response services and network remediation support.
When multiple government hacking groups had access to defense contractor networks for many weeks – often taking user credentials and equipment that allowed for continued access even after escaping detection – CISA provided critical assistance in containing the attacks and minimizing potential damage. For example, CISA emphasized sharing information about malicious activity through trusted industry resources such as the Security Information Exchange (SIE). In some cases, they also recommended using deception technologies such as honeypots or honeynets to detect hackers before they cause too much damage.
In addition to these measures taken during a hacking incident, CISA is proactive daily in warning organizations of potential threats and providing support for better cybersecurity policies and practices. This includes supporting risk mitigation activities that strengthen existing computer systems against potential attack, such as regularly patching software vulnerabilities or implementing multi-factor authentication.
By leveraging their expertise in cyber security, CISA continues its mission to raise awareness about threats targeting critical infrastructure systems across all industries. The goal is to be prepared for future government hacking incidents by having the information necessary to identify attackers quickly before they can do too much damage – ensuring our country is secure from malicious actors online.
CISA's role in protecting government networks
The Cybersecurity and Infrastructure Security Agency (CISA) leads the effort to protect federal civilian executive branch agencies from malicious cyber activity. CISA works hand in hand with other organizations to ensure the security of government networks and infrastructure.
One of CISA's primary focuses is prevention through various initiatives, such as information sharing, risk management, and cybersecurity guidance. To help protect government networks from malicious actors, CISA partners with its members (agencies, businesses, and industry stakeholders) to share best practices for cybersecurity procedures.
CISA also emphasizes effective incident handling across agencies to protect government networks. This includes rapid response tactics preventing malware or hacking from infiltrating government systems. Additionally, CISA gathers evidence to analyze potential threats before they can harm networks or data within these systems.
Government hacking cases require specialized knowledge and resources to respond effectively—this is when CISA can utilize their experience and expertise in the defense sector to help agencies prepare for future cyber attacks (e.g., investigating advanced persistent threats). Through their cutting-edge toolsets such as increasing advanced scanning techniques, analyzing voluminous network traffic logs and signals intelligence capabilities—CISA has been instituted by Congress with a broad range of authorities that can empower them with unprecedented new visibility into suspicious malicious activities attempting entry into government computer systems now and into the future.
Given recent developments such as multiple known strikes against defense contractors by state sponsored hackers that have made off with terabytes worth of strategic confidential information over time—the importance of proactive defense mechanisms that are tailored towards CISA's mission has never been greater given the dangerous realities currently being eyed by intelligence analysts around the world today that could potentially cause significant harm if left unattended or underestimated in any way shape or form going forward.
CISA's role in investigating and prosecuting cyber-attacks
Cyber-attacks can have many implications, from frustrating an organization to attempting to affect an election. The Cybersecurity and Infrastructure Security Agency (CISA) is critical in identifying, organizing and prosecuting these attacks. CISA is responsible for protecting the federal government's networks and systems against malicious cyber activity, conducting cybersecurity investigations and working with criminal justice organizations to bring criminals to justice.
CISA's role in future government hacking cases will involve providing technical assistance to law enforcement agencies as they investigate cyber-attacks. In addition, CISA provides proactive risk management and incident response support within the federal executive branch networks through its Federal Network Security Program. Of particular interest is the help CISA can provide in providing analytical modeling for post-incident forensics analysis — mapping out an attack's movement throughout the system, determining whether additional resources were accessed, and connecting attackers' identities or data points from one attack to another.
When prosecuting attackers who attempt government-level hacks on organizations — such as the recent hack on a defense contractor that gave multiple government organizations "long-term access"— CISA also provides investigative support services for ongoing cases. In coordination with US Attorneys offices nationwide, CISA investigators can help collect evidence indicating if malicious activity was conducted by a state or non-state actor and identify linkages between targeted attacks on multiple entities or countries using open source intelligence tools (OSINT). For prosecution purposes, they can go before a judge with forensic evidence of how an attack developed and what ends it was intended for helping ensure perpetrators are brought to justice for their actions. Additionally, where appropriate, documenting victims' losses ensuring appropriate restitution is made when judicial action is taken against hackers.
Recent Government Hacking Cases
Government hacking has been a major issue in the past few years. For example, in July 2020, it was reported that multiple government hacking groups had 'long-term' access to a defense company. As a result, the Cybersecurity and Infrastructure Security Agency (CISA) was tasked to take the lead role in investigating and addressing the incident.
This section covers the role of CISA in these recent hacking cases, and how it could affect future cases.
CISA: Multiple government hacking groups had 'long-term' access to defense company
On June 10th, 2020 the Cybersecurity and Infrastructure Security Agency (CISA) issued an emergency directive to investigate a series of government-based hacking groups allegedly gaining "long-term" access to a US defense technology company. According to CISA, one of these groups was almost certainly a state-backed actor from China, with the others possibly originating from Russia.
The emergency directive came after several security researchers alerted CISA about suspicious company network activity. According to CISA's investigation, five different threat actors used malicious code to steal data of sensitive defense technologies on the company's servers.
Given how heavily regulated the defense industry is by federal and international law, CISA has closely monitored each step of their investigation into the incident. This includes expanding its information collection efforts to provide stakeholders with a thorough overview of what occurred and take steps towards remediation. They have also implemented new security measures to limit additional damage while they hunt down any remaining attackers who are still active on their networks.
Moving forward, we will likely see an increased focus by CISA on protecting government-owned networks from potential cyberattacks and gathering evidence related to future cases where foreign countries were involved in illegal activities involving corporate data stored within those networks. CISA has also started developing new measures for preventing or limiting operational impact from large-scale attack campaigns targeting government organizations such as this event with targets spanning across multiple sectors such as technology companies and defense organizations.
CISA's role in the investigation of the attack
The Cybersecurity and Infrastructure Security Agency (CISA) played a key role in investigating the long-term access to defense companies by multiple hacking groups. After detecting anomalous activity, CISA coordinated with numerous partner organizations—both international and national—as part of an effort to identify the specific threat actors responsible for these activities. Additionally, CISA was also able to provide technical assistance to affected organizations to remediate their networks and systems.
Building on its experience from this attack, CISA continues garner attention from government leaders and organizations to create a more secure cyber environment where all parties can trust that the activities are being conducted responsibly. Through this increased awareness of the risk posed by hackers and other malicious actors, CISA hopes that private industry will invest in appropriate cybersecurity measures. Additionally, this action sets a precedent for future investigations into similar incidents for more comprehensive cyber defense strategies within our government networks could be established.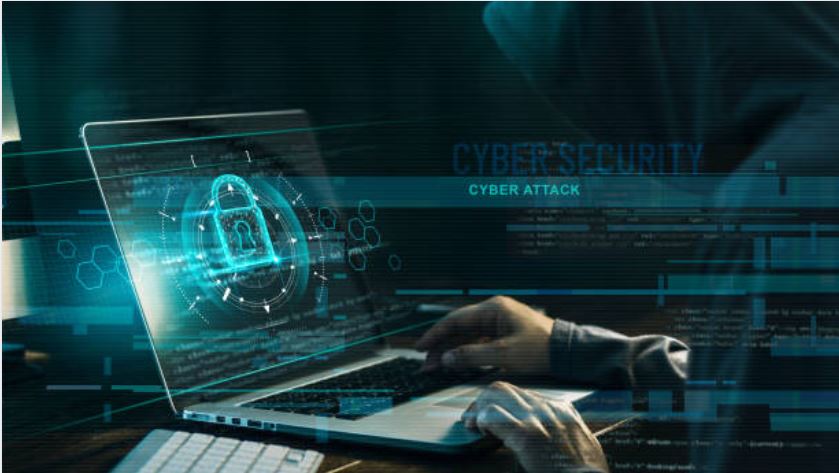 Conclusion
The recent outbreak of government hacking groups accessing defense companies' information has raised serious security concerns for the future. The Cybersecurity and Infrastructure Security Agency (CISA) is crucial in preventing and countering these cyber threats.
This article looks after how CISA can protect against future government hacking cases.
Summary of CISA's role in protecting government networks
The Cybersecurity and Infrastructure Security Agency (CISA) was established in 2018 to protect the nation's critical infrastructure from cyber threats. In recent years, CISA has taken a leading role in protecting government networks from malicious actors, including state-sponsored hackers and criminal hackers.
Given the current security landscape, CISA has positioned itself as the lead federal agency for defending government networks from malicious cyber activity. In addition to providing guidance on best practices for enhancing security measures, CISA also leads efforts to detect and investigate cyber incidents that threaten national security interests.
Given recent reports of attack campaigns targeting defense industry networks and other critical infrastructure sites, CISA is likely to play an even more vital role in the future of government hacking cases. CISA's Acting Director recently stated that "long-term access" by multiple hacking groups was discovered on defense company computer networks — a clear indication that ongoing monitoring and vigilance is essential to effective cybersecurity planning.
Going forward, CISA will be responsible for continuing its active role in guarding against future attacks and helping the government better respond should another incident occur. By leveraging its resources and experience in detecting complex threats, maintaining secure networks, and responding quickly to evolving cyber threats, CISA is well-positioned to take on this critical mission.
Implications for future government hacking cases
The news that multiple government-affiliated hacking groups had 'long-term' access to the US defense contractor—and its vital defense systems—highlights the need for enhanced cybersecurity measures and detection capabilities to prevent a similar incident from occurring in the future.
CISA (Cybersecurity and Infrastructure Security Agency) is well equipped for this role. It is tasked with developing security protocols for federal networks, analyzing threats and responding quickly to cybersecurity incidents.
CISA's monitoring capabilities are already responsible for providing valuable insight into the techniques and malicious activities used by foreign hackers, allowing them to identify them earlier and prevent them from achieving their offensive objectives. Furthermore, they can apply that knowledge to current technologies and further strengthen the nation's defense system.
CISA can use its resources to ensure that future government hacking cases are handled properly and prevented as much as possible. By regulating cyber hygiene principles, enforcing security standards, establishing malware protection tactics and creating early warning programs, they can help protect organizations from being targeted by cyber-attackers in the future. Through these preventive measures, CISA will remain a key player in helping maintain national security into the foreseeable future.
About Author