How To Protect Yourself From The New MoonBounce UEFI Bootkit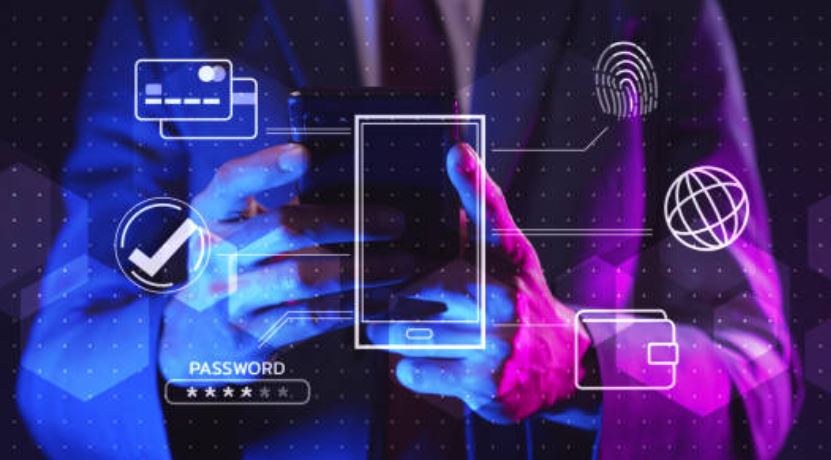 A few years ago, a new type of malicious software, a UEFI bootkit, was discovered. Unfortunately, this sophisticated malware can remain undetected even when you completely replace your computer's hard drive, making it difficult for security professionals to protect against it.
This guide will teach you what a UEFI bootkit is and how to protect yourself from this advanced malware. We'll explore measures such as physical security, disk encryption, avoiding suspicious links and websites, and more!
You can help keep your systems secure and control critical information with the right precautions.
New MoonBounce UEFI bootkit can't be removed by replacing the hard drive
The New MoonBounce UEFI Bootkit is a malicious tool that has recently been discovered, making headlines since it cannot be removed by traditional methods like replacing the hard drive or reinstalling the operating system.
The New MoonBounce UEFI Bootkit is a type of bootkit—a malicious software program capable of bypassing security measures and booting an operating system even if it does not have access to the BIOS or hard drive. Instead, the malware infects the UEFI (Unified Extensible Firmware Interface) – a modern replacement for the older BIOS firmware – allowing attackers to gain control over any computer with a Windows or MacOS operating system installed. As such, once this malicious code has been introduced, it can potentially steal sensitive information, allow access for remotely-controlled control systems and cause other forms of cyberattack.
To protect yourself against this increasingly common threat, it's important to maintain strong cyber security practices like using strong passwords and two-factor authentication; avoiding suspicious websites; keeping your antivirus software up-to-date with real-time protection; and engaging in regular scheduled scans of your device. Additionally, regularly backing up your data is important as this will prevent you from losing important files should you become affected by the New MoonBounce UEFI Bootkit or any other malware attack.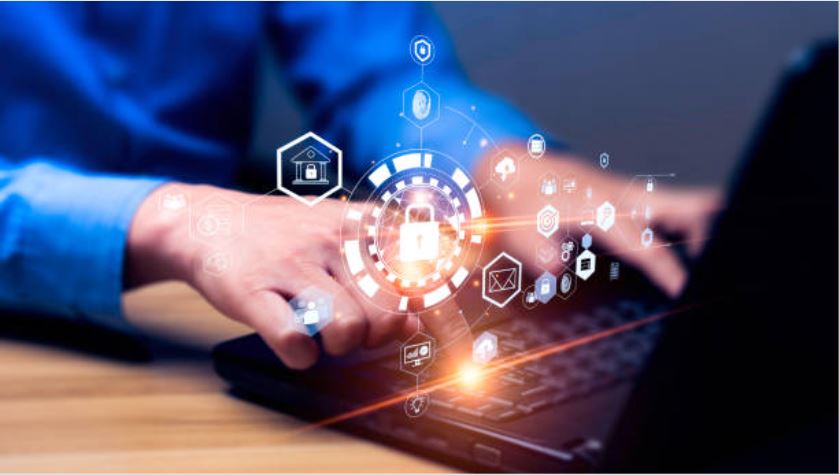 How Does the New MoonBounce UEFI Bootkit Work?
The New MoonBounce UEFI bootkit is a new form of advanced malware designed to hide in the Unified Extensible Firmware Interface (UEFI) and prevent users from being able to replace the hard drive. This type of bootkit is particularly dangerous because it can survive system wipes and hard re-installations, as traditional anti-virus wouldn't be able to detect it.
Here are some key things to know about how this type of malware works:
1. The New MoonBounce UEFI bootkit exploits a specific vulnerability in computer motherboards that contain Intel chipsets, specifically those with Skylake hardware released after 2015.
2. This exploit requires no user interaction, as the malicious code is hidden within the firmware and does not rely on traditional executables like other forms of malware.
3. It targets users using easy-to-guess login credentials or stealing authentication tokens securely stored on your computer or network appliance.
4. Once your device has been infected, an attacker can gain access to sensitive data or take control of your computer remotely without you ever noticing an intrusion took place.
5.What makes this particular bootkit even more difficult to remove is that its payloads are stored on the long-term storage media such as hard disk drives rather than in volatile RAM, which means it cannot be easily wiped or detected by conventional methods like registry scans or disk wiping utilities.
Knowing how this type of malware works is unfortunately only half the battle when it comes to protecting yourself from attack — but understanding risk factors and implementing best security practices can make all the difference in keeping your device safe from attack.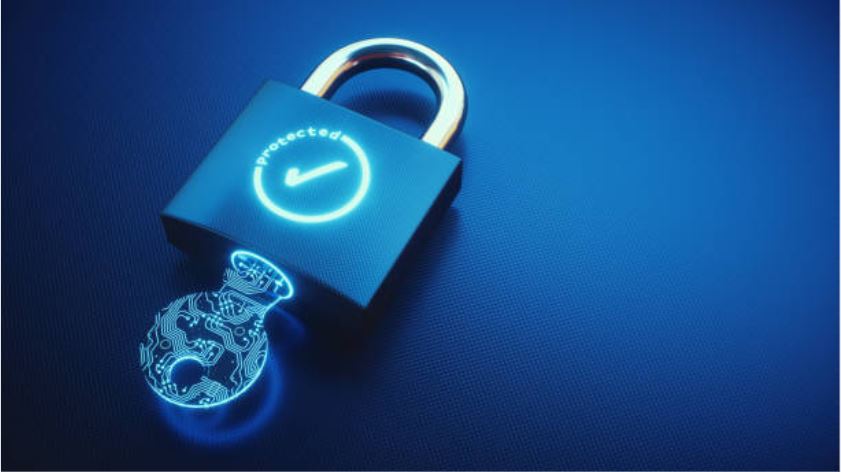 How to Remove the New MoonBounce UEFI Bootkit
The New MoonBounce UEFI bootkit is a malicious piece of software that can infect your machine, allowing attackers to access your system. It was first discovered in 2018 and has become increasingly difficult to remove from a system.
This article will discuss various approaches to removing the New MoonBounce UEFI bootkit from your system, even without replacing the hard drive.
Back Up Your Data
Before attempting to remove the New MoonBounce UEFI bootkit, it is essential to back up all your data. This is to protect yourself if the process fails or disrupts other installed programs and files. Depending on your data backup solution, you may need to back up both system files, including operating system and applications, as well as personal user files.
Generally speaking you will want a full (or complete) data backup. Ensure that whichever software program you use for backups is updated with the latest version for increased protection. Consider storing a copy of your backup off-site, such as in the cloud or another secure physical storage location like a USB drive or external hard drive. A detailed tutorial on how to back up data can be found on websites like CNET.com and PCWorld.com if more information is needed.
Disable the UEFI Bootkit
The New MoonBounce UEFI bootkit is a malicious piece of software that can be used to infect a system. It replaces the BIOS firmware with a customized version that offers remote access for attackers, allowing them to bypass traditional security measures and take control of the system. While it's difficult to remove from an infected system, there are few steps you can take to protect yourself from this bootkit and prevent potential attacks.
One way to prevent the New MoonBounce UEFI bootkit from being installed on your system is to disable UEFI in your computer's BIOS settings. Doing this will prevent any malicious firmware updates from being installed. To do this, enter your computer's BIOS settings and look for the option to disable UEFI Secure Boot. If you find it, ensure it's enabled and save your changes before exiting the BIOS menu.
Another way to protect yourself from this bootkit is by ensuring that all your system software is up-to-date — especially if your operating system is Windows 8 or later. Microsoft regularly releases security updates for these versions of their OS, which can help protect against unauthorized firmware modifications such as the New MoonBounce UEFI Bootkit. To ensure you have all of the latest security patches installed on Windows 8 or later, open Control Panel by right-clicking the Start button and selecting 'Control Panel' from the pop-up menu. From there, select 'Security & Maintenance' and then 'Windows Update' — follow any instructions provided there on how to download new security updates as they become available in future months (note: if you have Auto Updates turned on in Windows 8 or later then many of these security updates will install themselves without user intervention). Each successful update helps fortify your system against new threats like this bootkit!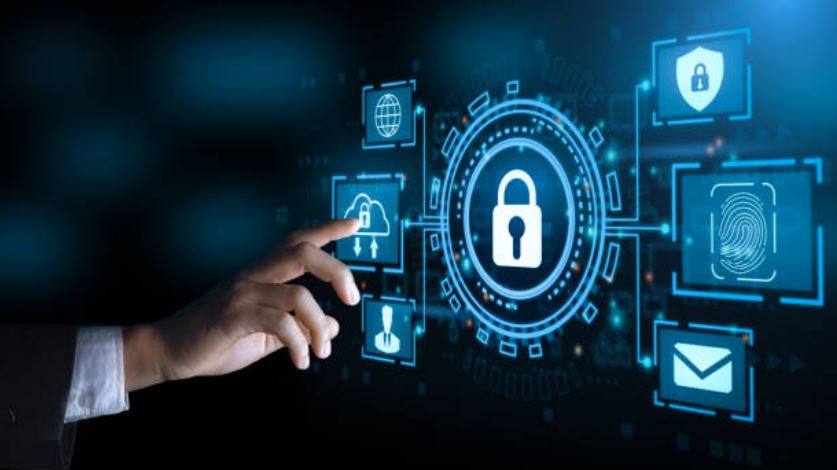 Replace the Hard Drive
Replacing the hard drive may seem like an easy fix for removing the New MoonBounce UEFI Bootkit, unfortunately this is not a viable solution. While physical replacement of the hard drive may remove the infection, it will not address all of the underlying security weaknesses which allowed it to take root on your system in the first place. This leaves you vulnerable to future attacks with a new hard drive.
Instead, it is recommended that you use a robust tool designed specifically for removing bootkits such as Malwarebytes or HitmanPro and perform a full system scan. These tools can identify New MoonBounce UEFI Bootkit and other malicious or suspicious code that could be present and hidden deep within your system's directory structure.
Certain variants of this bootkit can also modify the Master Boot Record (MBR) to hijack and redirect executions away from your legitimate boot environment. Thus, removal with anti-malware requires specialized techniques when dealing with these types of threats. Additionally, it is important to keep all operating systems and applications updated to minimize any vulnerabilities patched by either Microsoft or application vendors – an outdated system will be more susceptible to being infected by ransomware, ad-ware and other malicious code hidden inside internet downloads or websites.
Reinstall the Operating System
One of the primary methods of dealing with the New MoonBounce UEFI bootkit is reinstalling the operating system. This will effectively reset your computer's factory settings and remove the bootkit from the system. To do this, it is important to follow these steps:
1. Backup Important Files: The first step is to create a secure backup of any important or irreplaceable files stored on your computer. Copy these onto an external hard drive or thumb drive for safekeeping. This will ensure that you don't lose any data if something goes wrong with the reinstallation process.
2. Reset Your PC: The next step is to reset your computer from its original boot settings, including keyboard layout and mouse settings as well as system language and user preferences. Depending on whether you are using Windows or MacOS, slight differences may exist, but these instructions should generally apply across operating systems.
– For Windows Users: To reset Windows 10 PCs, users need only navigate to Settings > Update & Security > Recovery, and then select "Reset this PC" to begin the process.
– For MacOS Users: To reset MacOS machines, users can navigate to 'System Preferences > Software Update > Restore OS X' or use 'Disk Utility' to recover their machine to its initial state without New MoonBounce UEFI bootkit installed on it.
– For Linux OSs: Linux users can use their distribution's built-in recovery option (such as Ubuntu's 'Startup Manager') or a third party recovery program designed for Linux systems (such as 'Gparted'). Once an appropriate option has been chosen, simply follow the instructions provided by that program to start a fresh installation of your operating system without risk of being infected by New MoonBounce UEFI Bootkit again.
3 Finally, Reinstall Your Operating System: After you have prepared your computer for reinstalling your operating system and made a secure backup of any important information stored within it, it is time now for installing a fresh version of either Windows, MacOS or a popular Linux distribution onto your machine from scratch – depending on which individual operating system you intend your device running later afterwards should also determine what sort of installation media needs be utilized during this part due caution must be taken not install same version which was previously compromised with New MoonBouce UEFI Bootkit aboard it elsewise such malicious code may become automatically reimported into new OS deployment!
Conclusion
It is important to remember that the New MoonBounce UEFI bootkit leaves a digital footprint even after its removal. Therefore, if an affected system has been compromised, attackers may still access private information stored on the system.
In conclusion, protecting yourself from the New MoonBounce UEFI bootkit can be difficult. Replacing the hard drive is not viable as it does not remove or stop hackers from gaining access to your system. Users must maintain updated and effective security software to detect threats such as this bootkit and prevent further compromise of their systems.
Regularly monitoring security logs and updating your operating system can help prevent infection in the first place, allowing you peace of mind knowing that your computer is secure and safe from cyberattackers.
About Author